SURE FOOT
® 
Equine Stability Program is Revolutionary!

A unique, innovative way for the horse to be his own teacher. Developed by Wendy Murdoch, this revolutionary way of improving your horse's balance, confidence, movement and performance shows that the horse is always present and ready to learn if we can only find ways to access his intelligence. This approach allows the horse to experience his own habitual patterns of movement and provides the horse with an opportunity to explore and learn new ways of standing on his feet and utilizing the ground for greater ease, comfort and confidence.
With SURE FOOT, using a variety of stability and balance pads, horses discover how they are habitually standing. The pad gives under the horse's weight bringing his attention to where he is placing his feet and providing new information to the balancing part of his nervous system. With this awareness the horse explores, shifts and alters his habitual patterns of standing and moving by himself, ultimately choosing a more secure and effective way to stand and move. The horse retrains himself to stand better without human interference.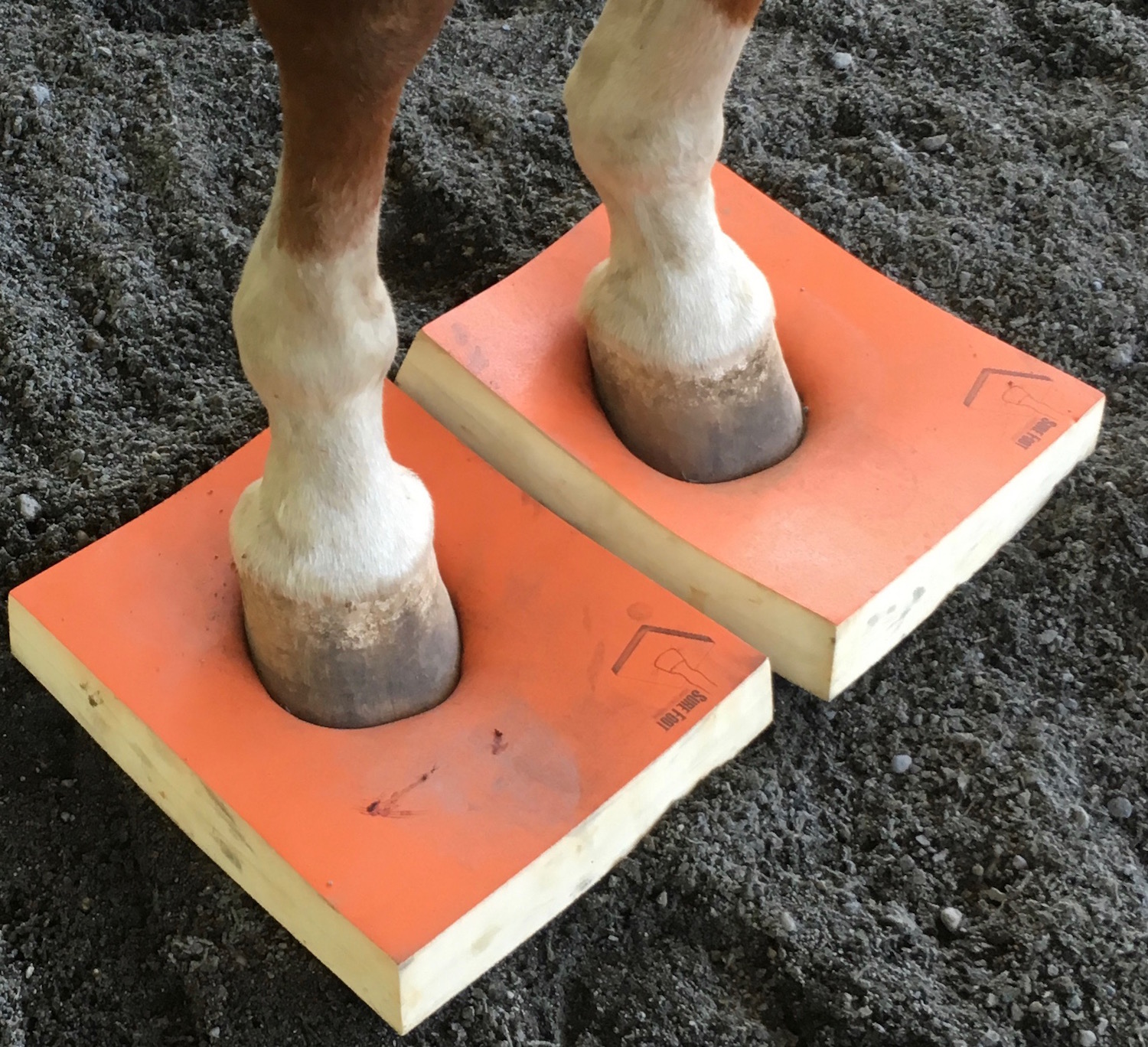 In addition to reprogramming the balancing portion of the brain, there is obviously an affect on the instinctive part of the brain. While it cannot be fully explained, there is a calming effect, shifting the horse from the fight & flight reaction or sympathetic autonomic nervous system (ANS) response to the grazing or parasympathetic (ANS) response. Some horses experience an even deeper level of relaxation believed to be caused by a release of endorphins somehow triggered by standing on the pads. In some cases a gentle swaying is observed while the horse is standing on the pads.